The services provided by the BPO companies can be classified into two parts- voice and non voice process. The voice process of BPO is classified into inbound and outbound services. The inbound department is just like an advanced version of the voice mail services available.
In an inbound call center, various kinds of customer care services are offered. The calls of the customers are answered and handled to solve the queries of the customers of the outsourced company. The services are provided through live phone support system which includes many cost efficient methods. The best quality customer service is required to build long term relationship with the customer.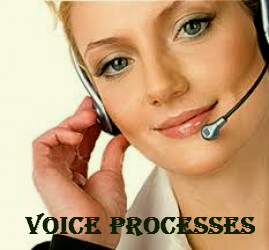 One of the most important parts of inbound call center is the technical support service. The BPO employees are provided formal training about the particulars of the products and services of the outsourced company. Furthermore, the agents are continuously monitored in order to maintain a proper standard of services. In this way the projects manager assures quality services to the outsourced company within fixed time frame.
Again in an outbound call center, telemarketing is the main process. Skilled BPO agents call the prospective clients in order to make them interested in your products and services offered by the outsourced company. You can also utilize these services to better your sales and lead generation. Fixing appointments and survey process also forms important part of outbound services.