The basic key for the success of the website happens to be the maintenance. Only regular maintenance can assure the steady development of the website and its growth in the online market. In this process a proper SEO strategy can come up with a great help.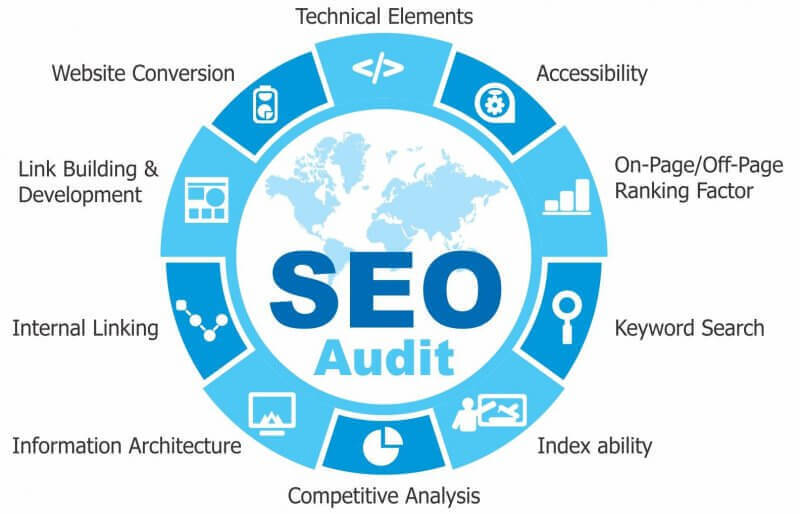 But how would you know that the SEO process that you have initiated is successful and that is the reason that you can have to have a specific SEO audit done. With the use of the analytics and the reviews, the process can be done properly.
There are couples of things that are needed to be audited for the SEO. They are:
Overall keyword strategy
On-site optimization
Website user flow
Content strategy
Backlink profiles
Analytics
The main aim for this SEO audit happens to be to come to an understanding if the proper development of the website in regards to the ranking is taking place or not. Accordingly the decisions are made regarding the proper SEO strategy. Clearly, the audit process takes care of the entire internet marketing process.
If the website is new and the internet marketing process has not started yet, then starting from the scratch happens to be the best thing to do. The professional SEO experts can be the right persons for the same and that is why they should be given the responsibility for the same. Some of the companies prefer doing in house works for this work in order to save the money and the budget. But it is also true that outsourcing happens to be quite essential at times, especially at the time when you need the best results for long term. It must be kept in mind that the whole process happens to be essential and when the outsourcing firm makes the audit, the results stay authentic. No wonder that you will be able to have a better standing online with the help of these professionals as they know the best.