call cente agent is a person who handles the incoming or outgoing calls for an outsourcing process.  So to hire a professional agent who can handle or convince the customer with their queries and needs have to have some basic skills. These skills do make the work easier for a call center agent. Below is a list of qualities that are required by an agent but these qualities might vary from one operation to other.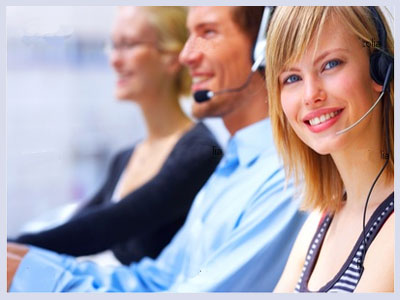 Professionalism: It is an important quality that represents the self-determination of an agent.
Caring Nature: This feeling helps to make customer feel comfortable and share their thoughts along with the problems and issues.
Polite: One of the most important aspects to treat someone very professionally.
Fast and Accurate: To resolve an issue quickly is good thing but to solve it properly is also necessary.
Motivation: An agent should always sound enthusiastic as well as motivated to get the job done efficiently.
Typing Skills: Good typing skills do help to submit the information faster that also helps to improve the overall call time.
Team Player: Being a team player does not only help you achieve your team building skills but it also enhances a teams' quality.
Multi-Task Oriented: A call center agent has to be multi-task oriented in order to mutually satisfy the employer and the customer.
These are some of the necessary skills required by a call center agent to establish himself/herself as a professional call center agent.